Biography
Matteo Delred grew up in South East London. He is based in Jerez de la Frontera, the South of Spain. His photographic art focuses on everyday subjects; the imagery representing selected memories. His work is defined by localness and the connections made from a life being lived.
Photo: Hedvig Biong at El Laboratorio Association. See more about how this image was created at The Photographer Being Photographed.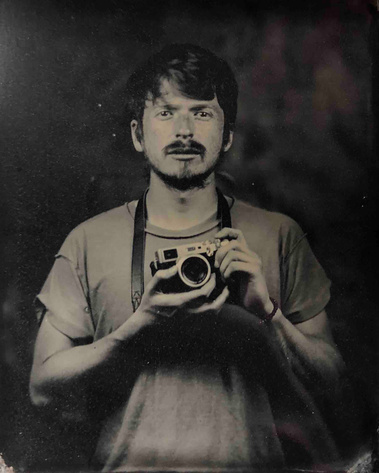 Artist Statement
There is this intersection, between what is favoured and what is ignored; a middle-ground that speaks with the quiet intimacy of spirituality. The lens is not a barrier and the image is not the artwork. It is about the germination of ideas that come from life, and the "found" subjects that make it interesting to be alive.